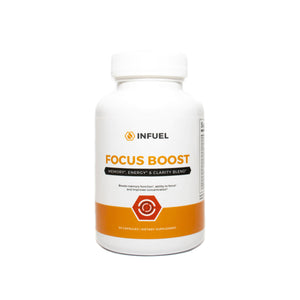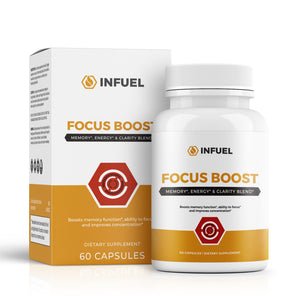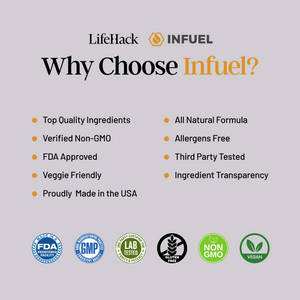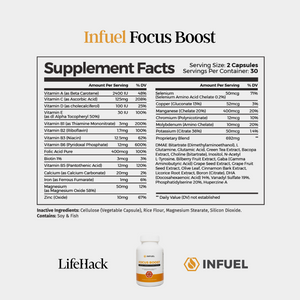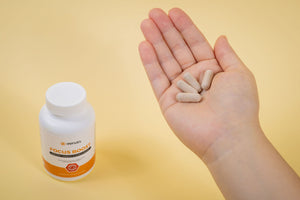 "I've seen a clear difference in my day to day life as my overall productivity has increased."
"… Beat brain fog and mental blocks …"
"I decided to give Infuel a go at a very stressful time in my life – and I'm so glad I did. Not only have I been able to ditch my daily lunch-time nap and find time to relax, but I've also got back into my mountain biking and no longer make lame excuses to my friends when they invite me out. It's a total life changer!"
"Unlock your full potential"
FAQs
How does it work?

Using the latest scientific research, we have blended together a range of vitamins, minerals and other micronutrients that have been proven to improve memory retention, energy levels and overall mental wellbeing.

Not only will your brain get a healthy boost, but the rest of your body will too. This premium blend is full of essential micronutrients like vitamin B complex, vitamin D, vitamin E, zinc, iron and magnesium, as well as amino acids, omega-3s and natural extracts that both your brain and body will thrive on.

How much do I need to take?

Take 2 capsules per day for the best results.

What do B vitamins do?

The family of B vitamins work together to help maintain your overall health and wellbeing, helping to support optimal brain function, cell metabolism and energy levels. They also help support digestion, nerve function, and the immune system.

What does vitamin D do?

Vitamin D, also known as the sunshine vitamin, is essential for keeping our energy levels up, as well as maintaining healthy bones, teeth, and muscles.

What does iron do?

Iron helps the body deliver oxygen around the body via our bloodstream, which is why common symptoms of an iron deficiency are tiredness, difficulty concentrating, and shortness of breath.
AN EXCLUSIVE BRAND PARTNERSHIP
We only work with the best in the business, that's why we have partnered exclusively with Infuel.
Infuel is here to deliver products that help to optimize your body to become the best version of yourself all while maintaining a high energy level and fitness.
Accomplish what you want, everyday with Infuel.
This capsules work for me
I'm not a big believer in supplements, but I feel more focused since I take this capsules. Amazing feeling
Remembering
It really works. I am 67 and am starting to show signs of forgetfulness. Taking these has helped immediately and immensely. Only drawback is the number one must take daily.
Focus Boost
Thanks. I do feel a change in my mood, I m more focused and I have more energy during the day
I really feel a difference since using. Highly recommended
I feel more energized and focused.
Boost of focus
I like this supplements, after trying different brands I like these the most
Get 15% Off