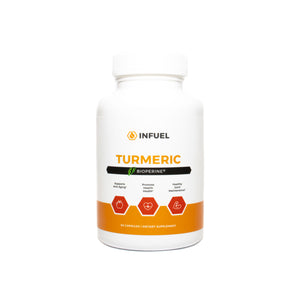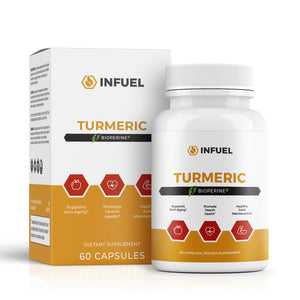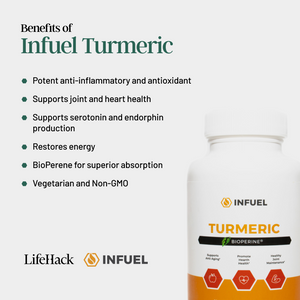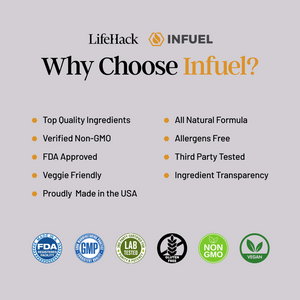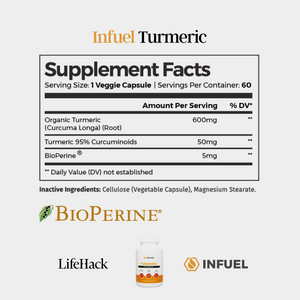 "After just a week, my joints don't hurt as much, and I can play tennis again without suffering for days afterwards!"
Equipped with potent compounds that promote healthy joints
"I was skeptical - but after 1 bottle the difference is pretty crazy. Joints went from aching to practically no pain at all."
FAQs
What is turmeric?

Turmeric is a spice with major benefits for your brain and body. Most of its benefits come from the active ingredient curcumin.

What are the main benefits of turmeric?

• Can help protect your joints and soothe discomfort

• Supports endorphin and serotonin production

• Enhances memory, focus and reasoning

• Protects your heart and blood vessels

Can I make a turmeric latte with these capsules?

Yes! Simply open up a capsule or two and mix them into warm milk or plant milk to make a yummy golden latte – if that's your thing.
AN EXCLUSIVE BRAND PARTNERSHIP
A recipe for clear states, information absorption and all things hyper-productive.

At Lifehack, we're for products that support busy schedules. Loaded with B-Vitamins, Magnesium, Selenium and DMAE, it's no wonder why your recall and attention is lifted. Infuel Focus Boost Supplement brings the "a-ha" moments and the deep work that makes the magic happen.
Get 15% Off